Distributed generation is electrical generation provided by relatively small, grid-connected installations. Distributed generation systems are generally located close to the load they serve. Vermont has a range of programs that support and encourage distributed generation. (Several of these programs are described below.) For planning purposes, VEC has developed a map (below) to assist in the location of new distributed generation facilities. The map includes several layers such as poles, wire, substation locations, and generation constraints. These layers are updated monthly. To download layer files please click here. See interconnection guidelines for distributed generation.
For more information please contact VEC.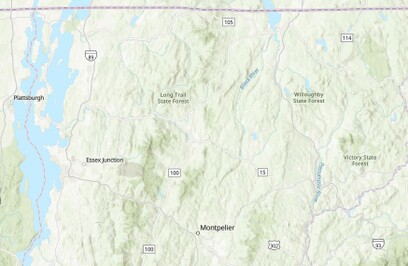 Net Metering
Net metering is a program that allows members to connect small-scale, distributed generation renewable energy systems (less than 15kW) to the grid and receive credit on their electric bills. These projects are normally less than 15 Kw. Learn more about net metering with VEC generally, and see our VEC's interconnection procedures specific to net metering.


Sustainably Priced Energy Enterprises (SPEED) Standard Offer
Larger-scale distributed generation renewable energy systems (up to 2.2 MW) generally fall into the SPEED program. SPEED resources are generally solar, wind, farm methane, landfill methane, and other generation sources. The Standard Offer sets retail rates for qualifying systems. Learn more.



Note on Grid Constraints
VEC is recommends that any new electricity generation be located outside of the Sheffield Highgate Export Interface (SHEI). The SHEI is an ISO-New England-defined transmission region in northern Vermont. A VELCO-owned 115kV transmission line from Sheffield to Highgate to St. Albans and a GMP-owned 34.5kV sub-transmission line from VELCO East Fairfax to Lowell make up the region. Approximately 21,500 VEC members are fed off of these transmission lines. The area often produces more power than it uses and at certain times of the year there is excess generation that needs to flow out onto the transmission system. The limited capacity of this transmission constrains the amount of power that can be sent to the rest of Vermont and New England. As a result, generation in the SHEI is often curtailed (either shut down or limited).