A Little Something for Everyone at VEC's Annual Meeting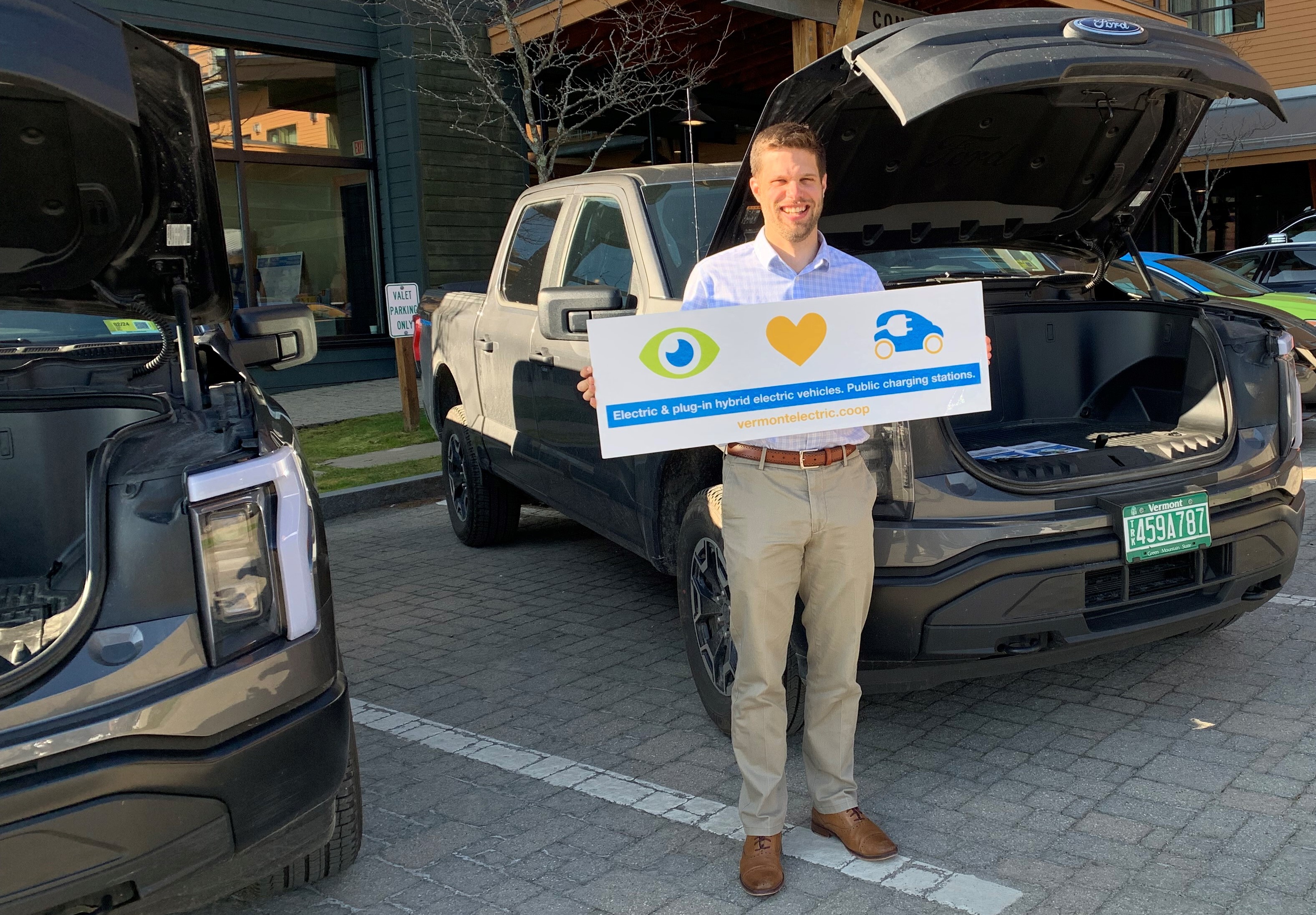 For Immediate Release: June 8, 2023
A lively and engaged crowd joined VEC on May 13 at Jay Peak Resort for the co-op's Annual Meeting.
Topics included:
Vegetation management and its direct relationship to reliability, which is growing ever more important with more people working from home, and more people using electric technologies like heat pumps and electric vehicles.
Transformation of the energy system from fossil fuels to electricity to reduce carbon emissions and other pollutants, and assuring that all Vermonters can take advantage of the modernization of the energy system.
Cybersecurity, including VEC's constant vigilance, in partnership with other utilities, of risks to the system and the co-op's commitment to educating members about cybersecurity.
Members asked a range of excellent questions about our operations on these topics and others.
Also, at the meeting (the 85th) VEC announced that Jody Dunklee of Fairfax, Paul Lambert of Georgia, and Don Worth of Island Pond were all re-elected to their seats on the Board of Directors.
All morning there was a long line and laughter at VEC's Safety Table in the exhibitor showcase. A team of VEC employees had created a Jeopardy-like game with safety-related questions and answers. (True or false: mixing bleach and ammonia is a safe practice for cleaning? FALSE). Members who played the game were entered into a drawing for an electric chainsaw, generously donated by Pick & Shovel in Newport, plus chaps, safety glasses and hearing protection.
Members also peered into the frunks of two Ford F150 Lightning all-electric pickup trucks that were on display outside, and quizzed their owners about the trucks' performance in Vermont's environment. (Frunk = storage area in front of an EV that in a gasoline-powered car normally serves as the engine compartment)
Besides Pick & Shovel, the following local businesses generously donated raffle prizes for the meeting:
Charles Curtis, LLC., Jay Peak Resort, Jolley Convenience Stores, Paul Frank + Collins, The Farm Yard Store, and Wilschek Iarrapino Law Office.
See you next year!