Commentary: A Special Earth Day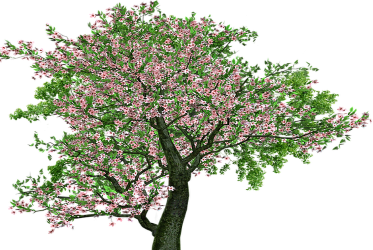 By Jake Brown
This may be an Earth Day unlike any other, as we manage the COVID-19 pandemic.
But social distancing and other public health protective measures, like staying with our family units and avoiding contact with most others, doesn't mean that we can't celebrate Earth Day. In fact, this year could represent an opportunity for an especially memorable Earth Day – and a chance to do something with your children and other family members close to home that leaves a lasting legacy and a symbol of resilience.
Here are some ideas:
Plant a tree. A new tree or shrub in your yard can add beauty, shade, wildlife habitat, improve water quality, and more. Many nurseries in our region are open this spring, offering curbside pickup and encouraging other public health safety precautions. It's probably best to call ahead. (And remember, patronizing your local nursery or garden center at this time is a great way to support local business.)
Plant (or expand) your garden: If you've never planted a garden, maybe now is the time to try it out. If you've got experience under your belt, maybe it's time to add new crops, or expand the garden to grow more of your successful produce. Again, you can support your local garden center by buying seeds, soil, other supplies locally.
Start composting. Have you always wanted to try composting? How about committing to it on Earth Day? Local solid waste districts can help with information on how to compost in your backyard or take your scraps to a regional facility if there is one in your area. You can find more about composting here or here.
Consider going paperless with your VEC electricity bill. You will save paper and time, and the co-op as a whole will save money. If you already use VEC's online portal SmartHub, you can change your settings to turn off your paper billing. You can also email support@vermontelectric.coop or call 1-800-832-2667 to sign up.
Taking any of these steps is good for the planet and can be a wonderful learning opportunity for the whole family. And you may always remember that Earth Day 2020, with all its challenges, represented a step toward a more resilient future.
Jake Brown is an Energy Services Planner at the Vermont Electric Co-op.