Community Meals Program Gets Boost from VEC Community Fund Grant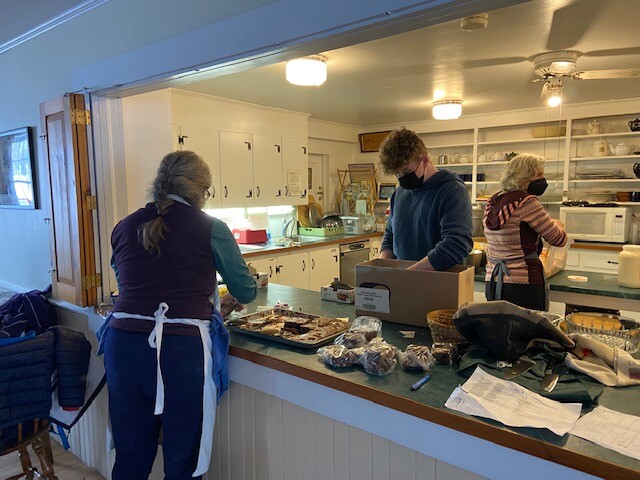 Johnson, Vt - Low-income people, the elderly and working families appreciative of a night off from cooking. These are the people who have, for the past 12 years, benefited from no-cost meals from Craftsbury Community Dinners prepared at the Craftsbury United Church.
A recent $1,000 grant from the Vermont Electric Co-op's Community Fund will pay for ingredients for about five of these monthly meals, each of which serve between 80 and 100 people from Craftsbury and surrounding towns.
Allison Van Akkeren leads the local meals effort which, during COVID, shifted from a communal meal to a pick-up or delivery model. While the community aspect of a sit-down meal has appeal, the convenience of the pick-up approach has its benefits as well, she said, noting that in the future the meals may take a hybrid approach. She said that while the meals are offered at no cost to residents, donations are accepted.
And what's on the menu? Lasagna, meatloaf, mashed potatoes. Rice and turkey with vegetables. Soup and bread. Cookies for dessert. Sometimes there is macaroni and cheese and ham. (And during zucchini season, there's a big casserole, or zucchini lasagna.)
"This grant assures that for five months we do not have to ask for additional contributions for ingredients for these meals, and containers to deliver meals," Van Akkeren said. "We're really grateful to the co-op members who support the VEC Community Fund."
The VEC Community Fund is a voluntary program supported by VEC members who choose to round up their electric bills, donate their member capital dollars, or make one-time donations to the fund. The fund then makes grants to local organizations that support economic security, emergency/disaster relief, community support/development, and food security.