Eleven Candidates Seek Three Seats on the Board of Vermont Electric Co-op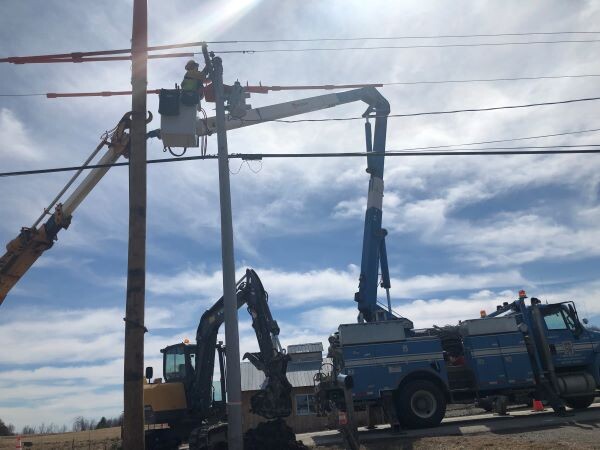 Johnson, VT- Eleven candidates are vying for three seats up for election this year on the board of directors of Vermont Electric Cooperative (VEC).
Because VEC is a cooperative, members elect local representatives to serve on VEC's twelve-member board. The three districts with seats up for election this year are District 2, East Zone, and West Zone.
"We're pleased to see so many members interested in stepping up to serve the co-op community," said Rebecca Towne, VEC's CEO. "It's certainly an exciting time in the electricity sector and the leadership of our board is an important part of what makes us a member-driven cooperative."
Candidates running for the open seat in each district are:
District 2: Hazen Converse of Derby, and Penny Thomas and John Ward, both of Newport
East Zone: David Atkinson of Maidstone, Tom Bailey of Derby, Kristen Fountain of Albany, and William Gilbert of Lemington
West Zone: John DeWitt of Essex, Bonnie Pratt of Cambridge, Peter Southwick of Grand Isle, Rich Westman of Cambridge
VEC members can vote for candidates online and by mail starting April 13 at noon through May 5 at noon. The winners will be announced at VEC's 2021 virtual Annual Meeting on May 8. That meeting starts at 9 am and will include updates from VEC, a conversation with Lieutenant Governor Molly Gray, and a Q&A session.
For more information, visit: www.vermontelectric.coop/annua...