Four Candidates Seek Three Seats on VEC's Board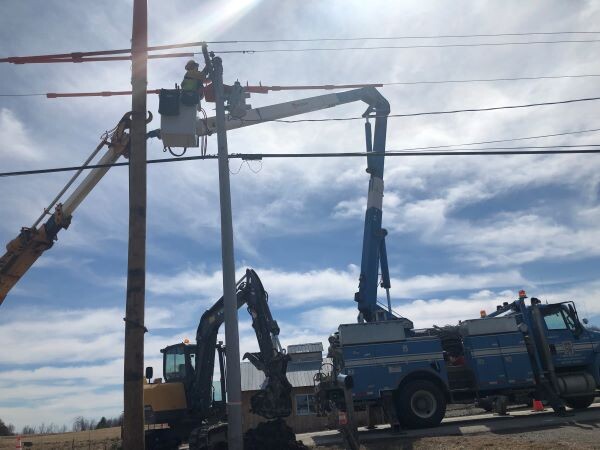 Johnson, VT- Four candidates are vying for three seats up for election this year on the board of directors of the Vermont Electric Cooperative (VEC).
Three districts – District 3, 4 and 5 – each have one seat up for election. The candidates are:
Carol Maroni (District 3)
Mark Woodward (District 4)
Charles "Charlie" Van Winkle (District 5)
Art Woolf (District 5)
District 3 represents Albany, Craftsbury, Glover, Greensboro, Irasburg, Jay, Lowell, Newport Town, Troy, Westfield
District 4 represents Bakersfield, Belvidere, Cambridge, Eden, Fairfax, Fairfield, Fletcher, Hyde Park, Johnson, Morristown, Stowe, Waterville
District 5 represents Bolton, Essex, Hinesburg, Huntington, Jericho, Milton, Richmond, Shelburne, Starksboro, St. George, Underhill, Westford, Williston
VEC members will be able to vote for candidates online or by mail. The winners of the election will be announced at VEC's Annual Meeting. The meeting, entitled Committed to our Members in an Era of Change, will be held on May 14 at Smugglers' Notch Resort.
VEC members who would like to attend the Annual Meeting are invited to a free breakfast starting at 8 a.m. The meeting starts at 9:30 a.m. and will include updates from VEC, an opportunity for Q&A and a drawing for prizes.