Member Spotlight: Heating Pellet Venture Launched in Richford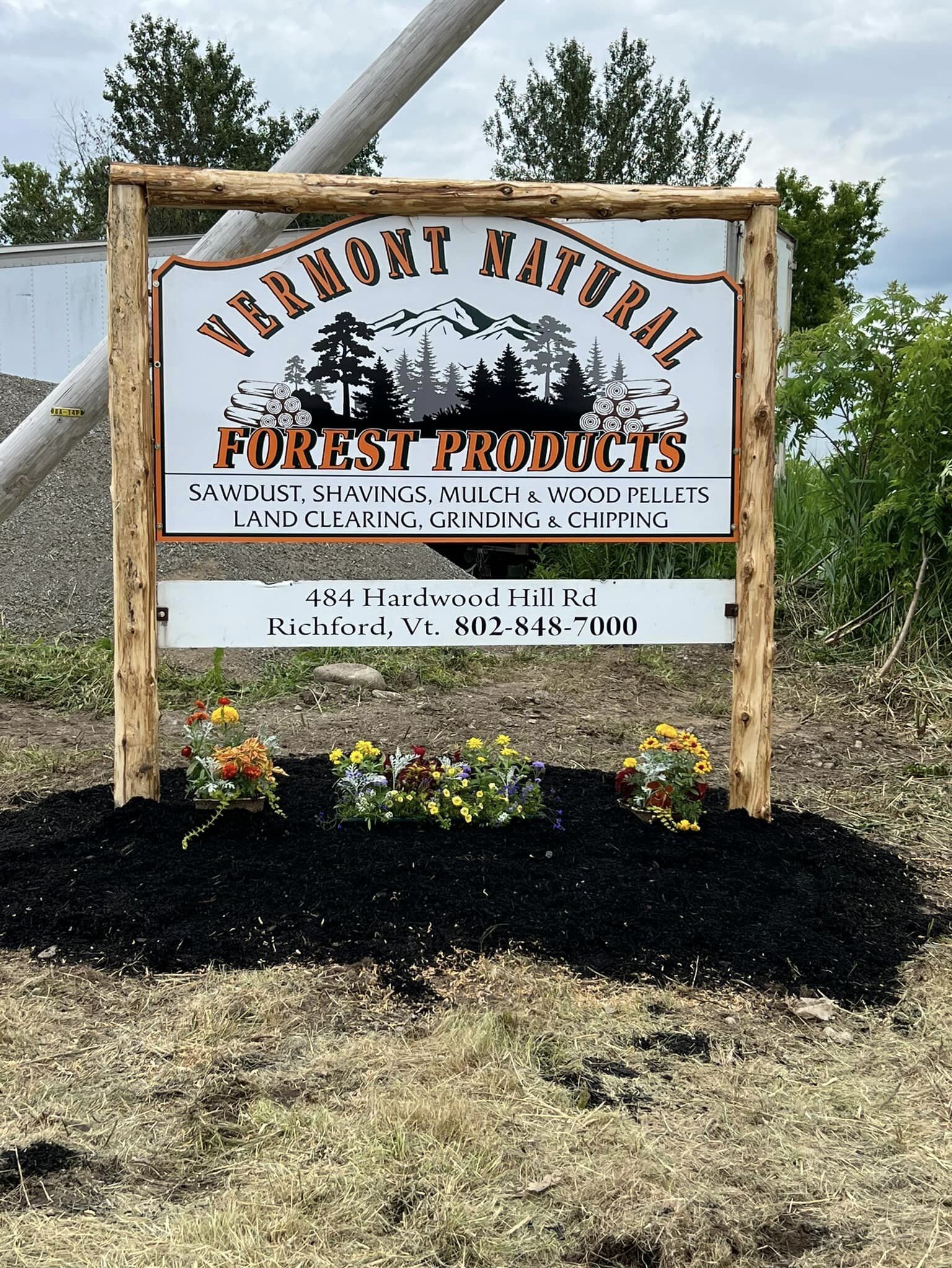 Josh Gervais was in the trucking business. Matt Gregoire was in the logging business. In conversations a couple of years ago, the two Enosburg residents struck on an idea: was there a need for a wood pellet mill in the Richford area to provide locally-sourced, high quality heating fuel for the area?
They decided the answer was "yes." They knew there was a good supply of low-grade wood in the area, and also believed there was a market for locally produced wood pellets.
The men then purchased a facility on Hardwood Hill Road in Richford about a year-and-a-half ago, and began retrofits for wood pellet production. Last year Vermont Natural Forest Products, with electricity provided by VEC, sold 300 tons of wood pellets for heating fuel, and next year their goal is to sell 3,000 tons.
After some adjustments and refinements over the past year or so at the plant, the pellet business is pretty well set.
The mill takes low-grade wood from logging operations and maximizes the use of the material. Bark goes to bark mulch, shavings and sawdust for animal bedding, and the rest for wood pellets. Pellet consumption. One step they recently took was to move the plant to a Time of Use (TOU) electric rate. TOU rates allow them to take advantage of lower off-peak periods to contain their overall power costs, while avoiding demand charges.
And, as with many other commercial and industrial co-op members, VEC staff have worked with Vermont Natural Forest Products to be sure they are aware of potential energy-savings and load management opportunities that could help them improve their bottom line.
"We're proud to work with the many hard-working people who run businesses like Vermont Natural Forest Products all across our territory – they power the rural economy," said Dave Lahar, Key Accounts Manager at VEC.
Gervais said the company is working with the local technical education center as well to help the next generation understand the work opportunities businesses like theirs represent.
"Right now, we are focused on building up our customer list," Gervais said. "A lot of people even right around here don't yet know that we are offering this great, local heating product." He said the company is selling directly to consumers as well as local retailers to sell the pellets.
To get more information about pellets, call 802-848-7000 or email vtnaturalforestproducts@ gmail.com
If you represent a commercial or industrial enterprise in VEC territory and would like to discuss energy saving and load management strategies, please contact VEC's Key Accounts Manager Dave Lahar at dlahar@vermontelectric.coop