VEC Again Recognized with Cigna Well-Being Award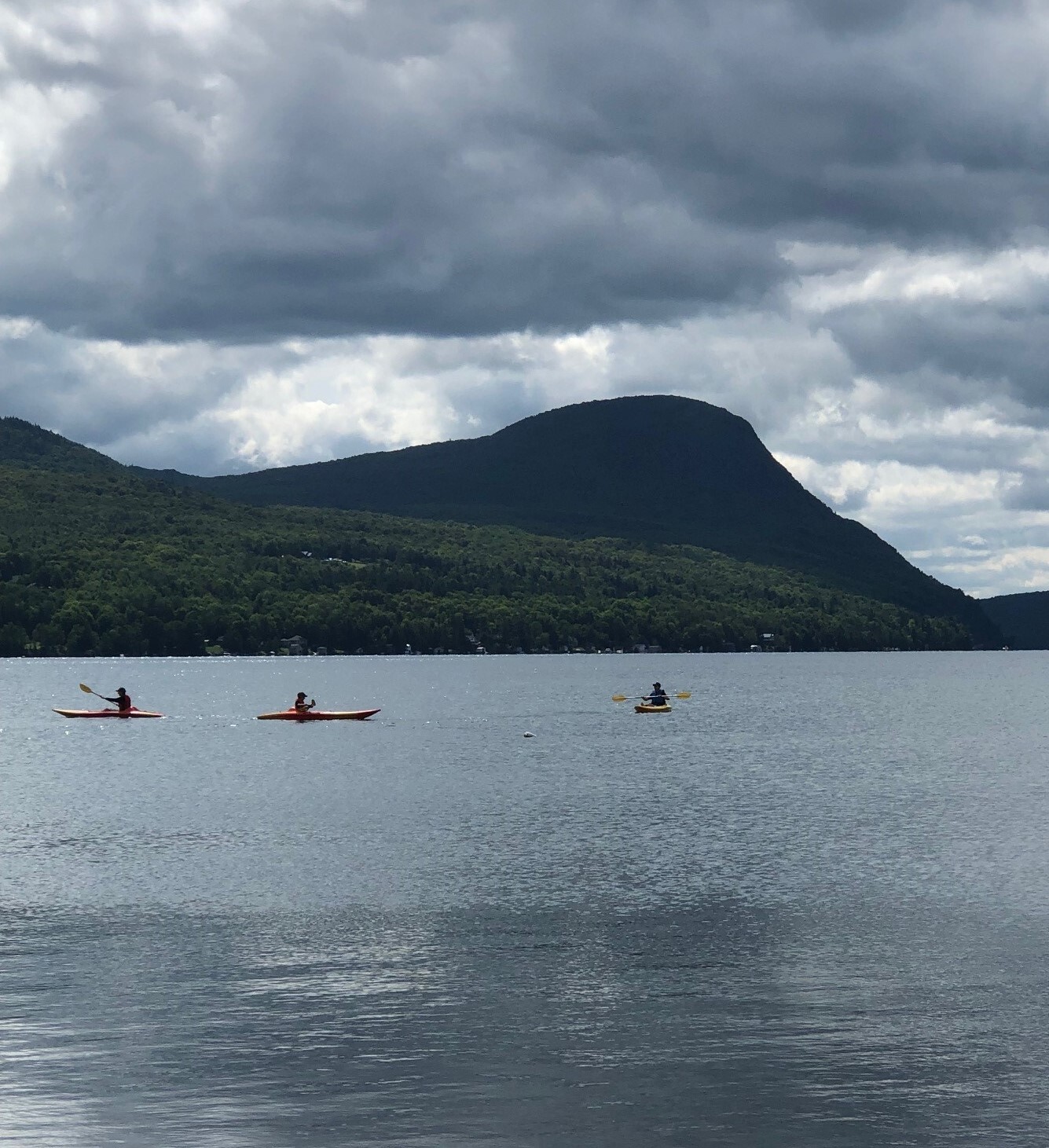 Johnson, VT - For the third year in a row, Vermont Electric Co-op (VEC) has received the prestigious Cigna Well-Being Award from the insurance company Cigna. VEC is the only company in Cigna's book of business that has won the award three years running.
(Above, VEC's Key Account Manager Dave Lahar, at far right, and his sons Liam, left, and Jesseman, center, enjoy some time on Lake Willoughby this summer with kayaks they rented as part of VEC's Cigna wellness program. Courtesy photo.)

"At VEC, employee well-being is a top priority – and we are honored to be selected again for this award," said Katie Orost, VEC's Tariff and Rate Specialist and Wellness Team leader.
A key reason that Cigna granted the award to VEC is that the co-op's program emphasizes not just physical health, but also related areas of social, emotional, environmental and financial well-being, Orost said.
VEC offers employees a range of challenges and programs to promote health and wellness, including quarterly wellness challenges, annual allowances for the purchase of health-related items like exercise equipment or ski passes, and entry fees for running races. Cigna supports the effort through direct funding for the incentives to the Co-op.
"The wellness program incentives are great – it's that extra nudge to sign up for a race, get my flu shot, plant a garden, even rent a kayak on a Saturday," said Jeff Still, a VEC member service agent and member of VEC's wellness team. "I try to take advantage of as many of the programs as I can and I know it benefits my health and wellbeing, as well as that of my family."
Cigna Well-Being Award applicants are evaluated based on the core components of their wellness program, including leadership engagement, company culture, strategy and goals, implementation, and employee engagement. All applications are scored and reviewed by a panel of Cigna health promotion experts.