VEC Invites Members to Participate in Flexible Load Water Heating Program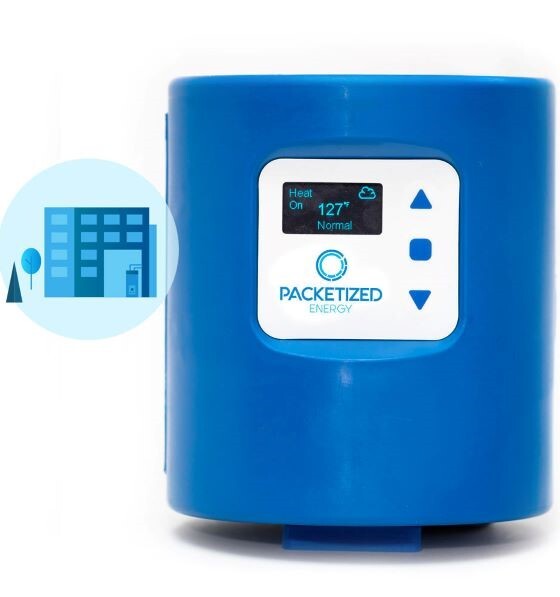 Vermont Electric Co-op (VEC) is inviting members to participate in an innovative program designed to make the electric grid cleaner, cheaper, and easier to run.
Here's how it works: a small device developed by Burlington-based Packetized Energy is installed on an electric resistance water heater, enabling it to heat water when electricity is being produced by cleaner and less expensive sources. There's no change to the supply or availability of hot water.
By signing up for this innovative program members:
• Help the grid stay affordable and use cleaner electricity
• Receive a bill credit of up to $75 and an annual bill credit of $25
• Will experience no change in water temperature or quality
• Have the ability to adjust and control their water heater via a mobile app
If 35 new participants sign up by Earth Day (April 22), $200 will be donated to the Cambridge Food Shelf to help fight hunger in our community.
To be eligible, members must have an electric resistance water heater. Currently, VEC is focusing enrollment in the following towns: Hinesburg, Williston, Richmond, Huntington, Bolton, St George, Jericho, Essex, Underhill, Cambridge, Westford, Fairfax or Fletcher.
To learn more visit: https://packetizedenergy.com/vermontelectriccoop/