VEC Urging Members to Prepare for Wind and Ice with Potential for Extended Power Outages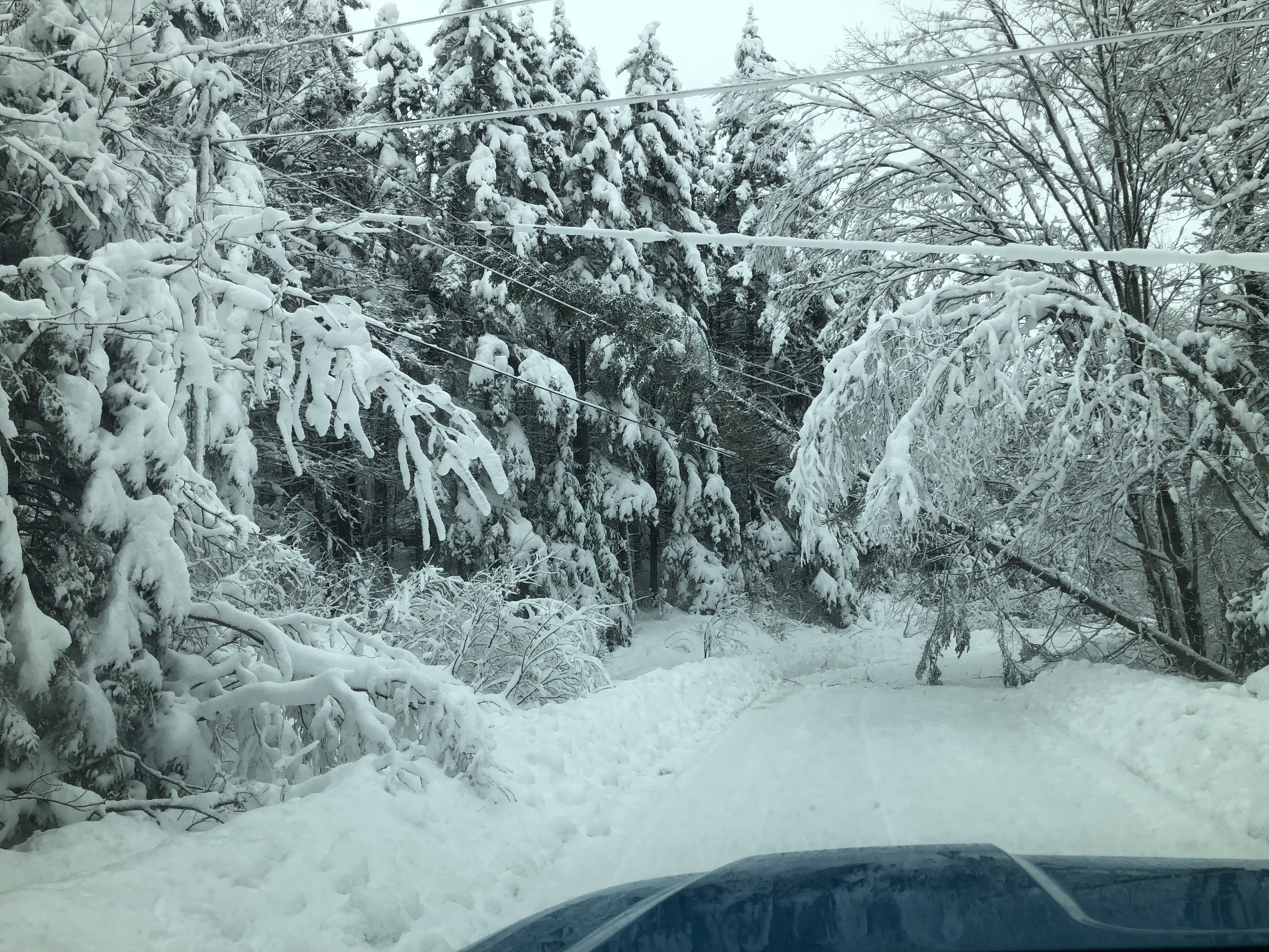 Johnson, VT – Vermont Electric Co-op is urging members to preparing for extended power outages later this week as very high winds, followed by dangerous icing, are in the forecast.
The National Weather Service office in Burlington is calling for wind gusts well in excess of 60 mph for much of the Green Mountain State starting late Thursday night into Friday evening. Winds are expected to take down trees and powerlines causing widespread and numerous power outages. Compounding the challenge will be flooding caused by heavy rain and snowmelt, followed by rapidly dropping temperatures Friday night into Saturday creating icy conditions as the storm passes.
"This is a very severe forecast so we're watching closely and gearing up for significant impact on our system," said Rebecca Towne, VEC's CEO. "We are strongly urging our members to prepare themselves for travel impacts and extended, potentially multi-day, outages."
Restoration efforts could take some time as heavy winds could delay the safe use of bucket trucks for repairs. Then, freezing temperatures will take hold after the wind passes, further challenging restoration efforts.
How you can be prepared:
Charge cell phones, tablets and computers. Be sure vehicles are fueled. If you have a generator, be sure it's in working order and fueled
Stock water and non-perishable food.
If necessary, plan for medical needs/devices. If someone in your home is dependent on electric-powered medical equipment, make sure you have a battery backup or make alternative arrangements to ensure their needs are met.
Assemble battery-powered flashlights and headlamps, radios and clocks, extra batteries and a first aid kit so they are easily accessible.
For information about outages, go to outages.vermontelectric.coop