Vermont Electric Co-op and Green Mountain Power Announce New Broadband Deployment Program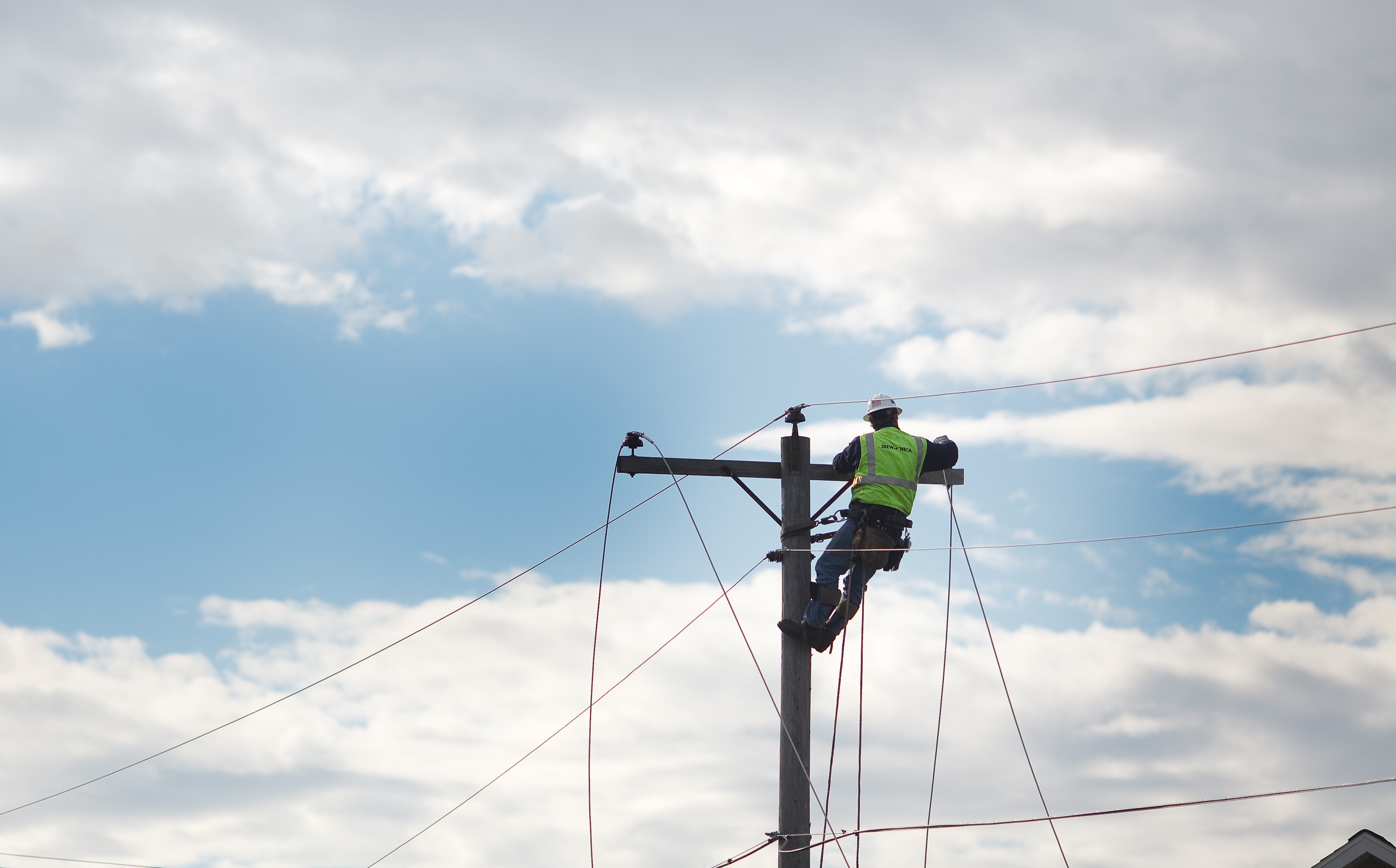 Vermont Electric Co-op (VEC) and Green Mountain Power (GMP) each recently launched a Broadband Deployment Program to help more Vermonters in some of the hardest-to-reach corners of Vermont get connected to broadband quickly and cost-effectively.
The plans approved March 12 by the Vermont Public Utility Commission lower the cost for broadband providers to connect the hardest-to-serve customers, by offering up to $2,000 per unserved location for infrastructure connection costs. The program aims to create greater equity for customers to access the economic, educational and social benefits that come with connectivity, including the ability to choose innovative energy services that rely on broadband availability. If broadband companies fully enroll for the discounts, more than 10,000 customers who currently do not have broadband could be connected by the end of next year.
"VEC knows our rural communities need broadband to thrive," said Rebecca Towne, VEC's CEO. "This new program is an important step to accelerate connectivity in Vermont and offset the cost of reaching those without internet. As utilities, we are experienced in supporting critical infrastructure, and this additional investment will advance rural connectivity and the future vitality of our region."
The program lowers the cost to broadband providers of what is called "make ready" work – the preparation and infrastructure work needed to deliver broadband service safely and reliably. Often that means stringing fiber along a route and making sure there is room for internet service providers' equipment on distribution poles.
"The pandemic exposed connectivity inequities across Vermont that our state must address quickly using all available technologies and resources. This is a practical, cost-effective solution we can put to work now to help change that," said Mari McClure, GMP president and CEO. "In addition to the economic, educational and social benefits, more customers will be able to access GMP's cost-saving and carbon-reducing programs and services since many of the technologies involved require reliable Internet service."
The new Broadband Deployment Programs were developed in response to the Department of Public Service's call to action last year to use all available resources to deploy broadband service to Vermonters, and it is one part of a larger effort by state officials, policy and business leaders across the state to enhance broadband connectivity in a variety of ways. This new program is welcomed by communities that have struggled for years to get all residents connected.
"Getting reliable high-speed broadband to unserved and underserved communities is as essential as access to phone and electrical service. It affects access to healthcare, education, and employment, and can help reduce feelings of social isolation, which can improve overall wellbeing," said Chris Campany with the Windham Regional Commission. "This is an all-hands-on-deck situation, and anything that can be done to facilitate the critical make ready work should be done, and we applaud VEC and GMP for being part of the solution."
Broadband providers can use these programs for new buildouts in VEC and GMP territory starting this spring and can find eligibility details through each utility's website. VEC's program is at https://vermontelectric.coop/rates-and-tariffs, and GMP's plan will be available on GMP's website.