Vermont Electric Co-op Recognized With Cigna Well-Being Award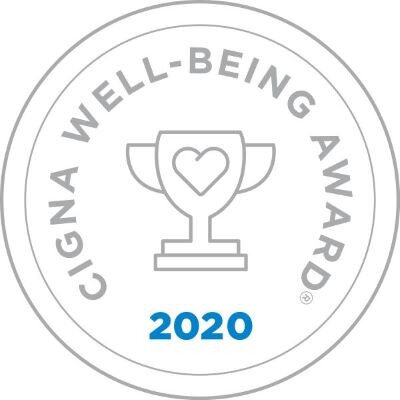 Johnson, VT - For the second year in a row, Vermont Electric Co-op has received a prestigious wellness award from the insurance company Cigna. VEC was one of two companies in Cigna's national book of business with fewer than 500 employees to receive the annual Cigna Well-Being Award.
In making the award, Cigna – VEC's health insurance partner – found that VEC demonstrates a strong commitment to improving the well-being of employees through a workplace wellness program. The company said VEC's program was led by "a robust wellness committee with good representation, leadership support and engagement." They noted the strong mission, branding, and data-driven strategy, as well as the ample policies in place for well-being and multiple options for support. In addition, Cigna highlighted the strong incentives to participate, the ability for employees to use an on-line tracker, and the sharing with employees of performance data and outcomes.
"At VEC, employee well-being is a top priority and we are honored to be selected as a recipient of this award," said Katie Orost, VEC's Tariff and Rate Specialist and Wellness Team leader. "The programs that Cigna helps support for VEC employees helps us be more engaged and productive at work," she said. "That's good for the employees, which means it's also good for all members of the co-op," she said.
Cigna Well-Being Award applicants are evaluated based on the core components of their wellness program, including leadership engagement, company culture, strategy and goals, implementation, and employee engagement. All applications are scored and reviewed by a panel of Cigna health promotion experts.
About Vermont Electric Cooperative
Vermont Electric Cooperative (VEC), established in 1938, is a non-profit, member-owned electric distribution utility that provides safe, affordable, and reliable electric service to approximately 32,000 members in 75 communities in northern Vermont. Nationally recognized for innovative and advanced use of technology, VEC is the largest locally-owned electric distribution utility in Vermont. www.vermontelectric.coop