Commentary: During National Co-op Month, A Look at What Guides Us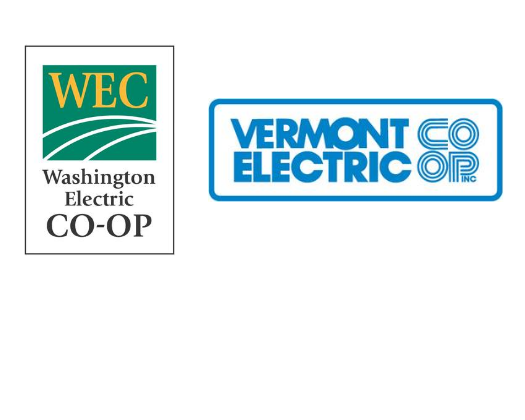 By Patty Richards and Rebecca Towne
Did you know that October is National Co-op Month?
Co-ops, whether they are food co-ops, craft co-ops, mutual insurance companies, credit unions - or electric utilities like Vermont Electric Co-op and Washington Electric Coop - are about members. Co-ops – locally based and locally controlled – are created by members and run by members for the benefit of the membership as a whole.
Co-op members elect a board of directors to represent them, and also vote on certain significant questions relating to the direction of the co-op. Importantly, co-ops are also non-profit, and operate so that each member has a financial stake in the co-op through patronage capital.
In addition, seven co-op principles guide all co-ops, including VEC and WEC – and with a total of about 42,800 members in 116 towns across Vermont – these tenets help us accomplish our mission.
Voluntary and open membership. (Anyone is welcome to be a member as long as they live in our service territories.)
Democratic member control (Members elect a board to represent them, and at annual meetings members can also vote on particular questions relative to the direction of the co-op.)
Members' economic participation (Members contribute equitably to, and democratically control, the capital of their cooperative. Members are owners of the co-op through so-called patronage capital.)
Autonomy and independence (Co-ops are owned by the members and retain independence. If they enter into agreements with other organizations or raise capital from external sources, they do so in terms that assure democratic control by their members and maintain their cooperative autonomy.)
Education training and information (Co-ops are committed to educating their members, their board members, and their staffs.)
Cooperation among cooperatives (Co-ops support other co-ops. Storm related mutual aid assistance, and cybersecurity are great examples where co-ops help other co-ops.)
Sidebar:
One Co-op Value: Neighbor-Helping-Neighbor
Because co-ops are rooted in the communities they serve, they often have community funds through which their members may, if they so choose, chip in to help support non-profit efforts in their local communities. Both VEC and WEC have active Community Funds. Learn more about how to support, or apply for assistance from, our funds. VEC members can find information here: https://vermontelectric.coop/community-fund and WEC members can get information by calling 802-223-5245 or 800-932-5245.
Patty Richards is the general manager of the Washington Electric Co-op. Rebecca Towne is the chief executive officer of the Vermont Electric Co-op.