Mount Mansfield Villages Recent Beneficiary of Growing VEC Community Fund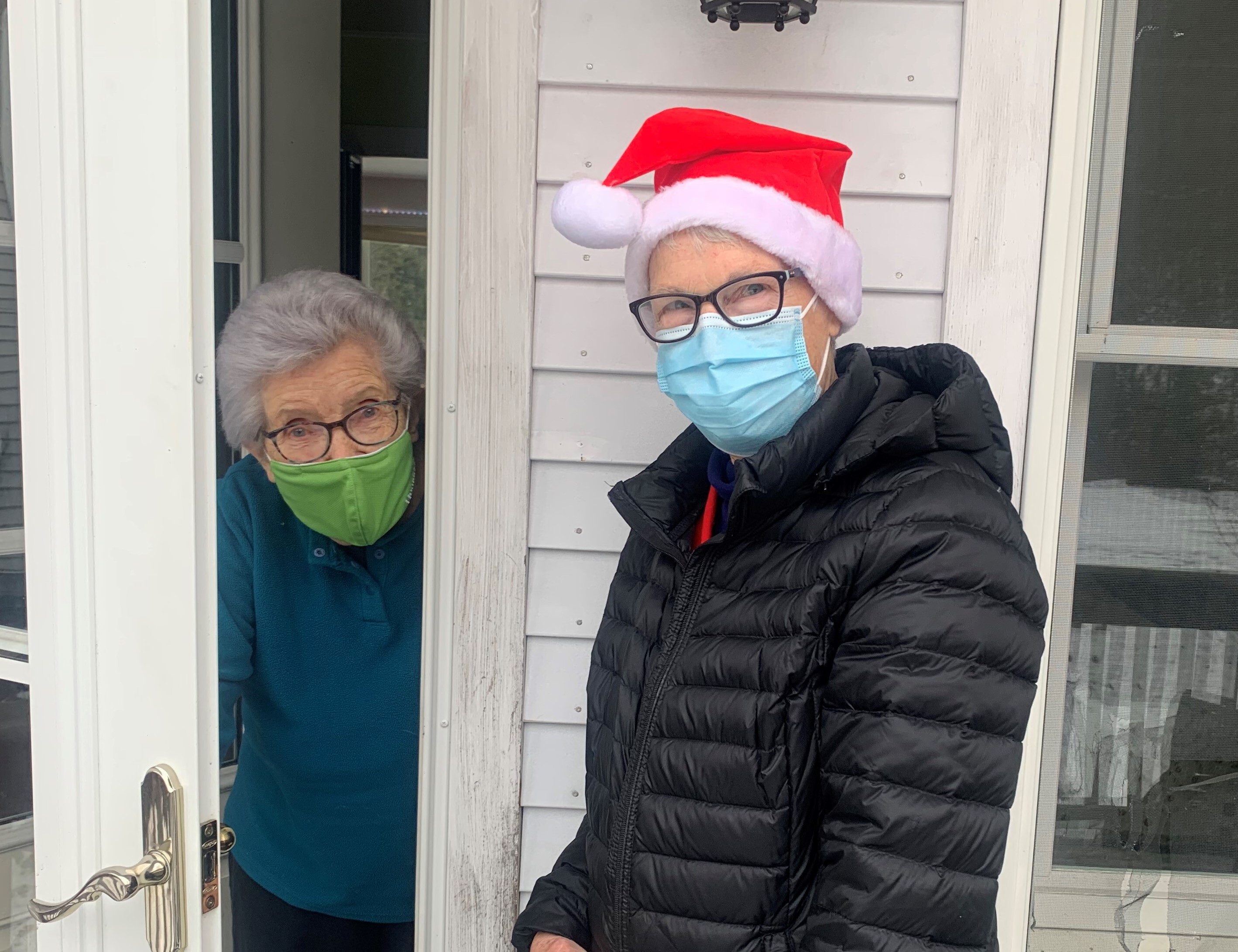 Johnson, Vt – Way back in 2014, a handful of staff and board members at the Vermont Electric Co-op launched the VEC Community Fund. The idea was to create a way for VEC members, if they so desired, to support non-profit organizations in the VEC region.
In early 2015 with $646 in hand, the fund made its first two awards: one to Capstone Community Action and another to the Johnson Historical Society.
Today, more than 2,600 VEC members support the fund, raising over $30,000 a year for grants. More than 80 different non-profits in the VEC area have received grants.
A recent beneficiary was Mount Mansfield Villages, a group of volunteers who help their older neighbors in Cambridge, Jericho, and Underhill with simple tasks, like changing lightbulbs, shoveling walkways, doing errands, delivering meals, and even offering friendly check-ins. The fund granted $750 to the group to support the hiring of administrative assistants. (Above, MMV volunteer Betsy Harper of Cambridge, as a Santa's "elf," makes a meal delivery visit to the home of Julia Northrop of Underhill during a recent Christmas season. Photo courtesy MMV.)
"This grant will help boost our administrative capacity as we continue to make it easier for older Vermonters to age in their homes right here in our communities, with our neighbor-helping-neighbor approach," said Nancy McRae vice chair of the MMV board of directors.
Lindsey Fenton, a VEC Member Service Representative and chair of the Community Fund, noted that the growth of the fund since 2014 "speaks volumes – it tells us that our members are clearly committed to our co-op community – and this effort is a great illustration of one of the seven cooperative principles: 'con­cern for community.'"
If you know a non-profit organization in need of funding, or would like to support the fund yourself, learn more here: https://vermontelectric.coop/community-fund