VEC Community Fund Supports North Central Vermont Recovery Center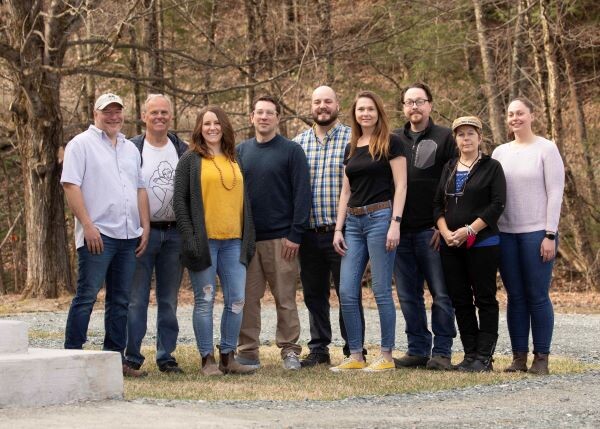 Johnson, Vt – Community Fund of the Vermont Electric Co-op (VEC) recently awarded a grant to the North Central Vermont Recovery Center to support recovery coaching.
The $750 grant will support stipends and training for the organization's coaching program, which provides one-on-one support from trained peer-professionals for people in recovery. Coaching includes resource navigation, employment, housing, and transportation support, motivational interviewing, and other guidance. (Center core staff pictured above)
"There has been an unprecedented need and demand for our services that has only been heightened during the time of the pandemic," said Daniel Franklin, the Center's executive director. "We are grateful to Vermont Electric Cooperative's Community Fund for supporting our recovery coaching program to help ensure that we are able to serve anyone who wants to work with us to enhance their recovery."
The North Central Vermont Recovery Center, located in Morrisville, is dedicated to providing an upbeat, welcoming, safe, and substance-free environment for individuals and families on their paths to lasting
recovery from alcohol and drug addiction.
About the VEC Community Fund
The VEC Community Fund is a voluntary program supported by VEC members who choose round up their electric bills, donate their patronage capital dollars, or make one-time donations to the fund. The fund then makes grants to local organizations that support economic security, energy education, emergency and disaster relief, and community development.
Applications for the fund are on a rolling basis, and grants are issued quarterly. If you know an organization that could benefit from the support of the Community Fund, or you want to support the fund, you can learn more here: https://vermontelectric.coop/community-fund or call VEC Member Services at 802-635-2331 or 800-832-2667.