VEC Community Fund Supports Richford Sign, Skating Rink Fence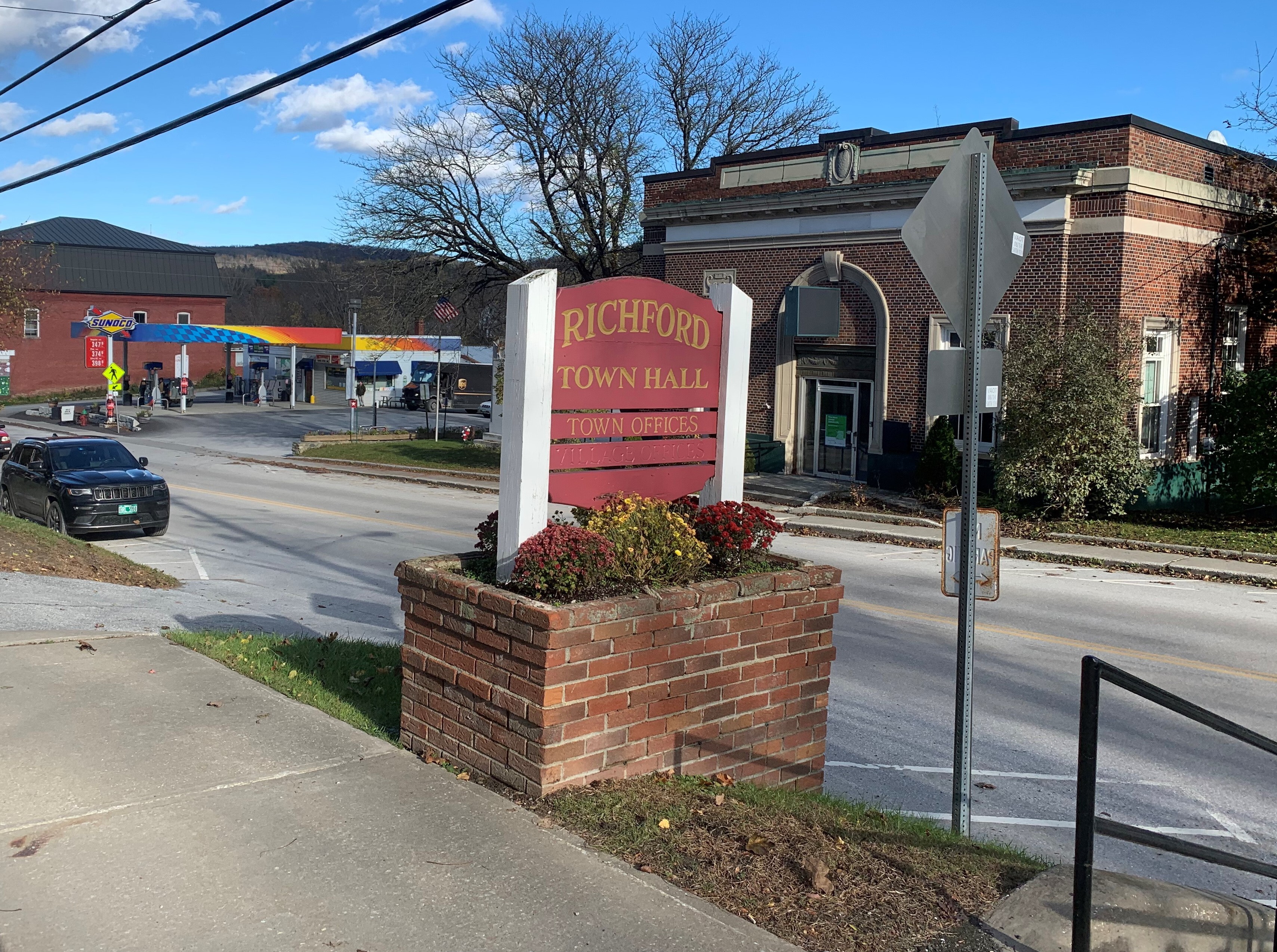 Johnson, Vt – Initiatives in Richford to purchase an electronic community message sign and also build a safety fence around an outdoor skating rink both recently received grant support from the VEC Community Fund.
"Both these grants will go a long way toward supporting our local community," said Richford Economic Development Coordinator Levi Irish.
Irish said that Richford residents have expressed the desire for information about the community to be more accessible.
"We think a centrally-located, visible electronic sign that can deliver many different types of messages - notices of community events, tax due dates, meeting times and more - will help a lot," Irish said.
Similarly, Kiley Deuso, Richford's town clerk, expressed appreciation to VEC for supporting the safety fence around the ice rink that's slated to be operational this winter.
Traditionally, Richford had set up an outdoor skating rink each winter, but the effort had languished over the past 20 years. Now, high school students have helped breathe new life into the idea, and a rink is scheduled to be set up on the People's Bank property on Main Street. The rink site is located next to a steep bank leading down to the Missisquoi River and the fence will ensure the safety of skaters.
"This project will add an affordable option to the outdoor recreational opportunities right here in Richford," Deuso said, noting that the next nearest outdoor rink is a 30-minute drive from town.
About the VEC Community Fund
The VEC Community Fund is a voluntary program supported by VEC members who choose round up their electric bills, donate their member capital dollars, or make one-time donations to the fund, separately from their electric bill. The fund then makes grants to local organizations that support economic security, energy education, emergency and disaster relief, and community development.
Applications for the fund are on a rolling basis, and grants are issued quarterly.
Find out more about supporting the fund, or how local non-profits can apply for funds at vermontelectric.coop/community-fund