"Your Co-op, Your Community" Theme of VEC's 2023 Annual Meeting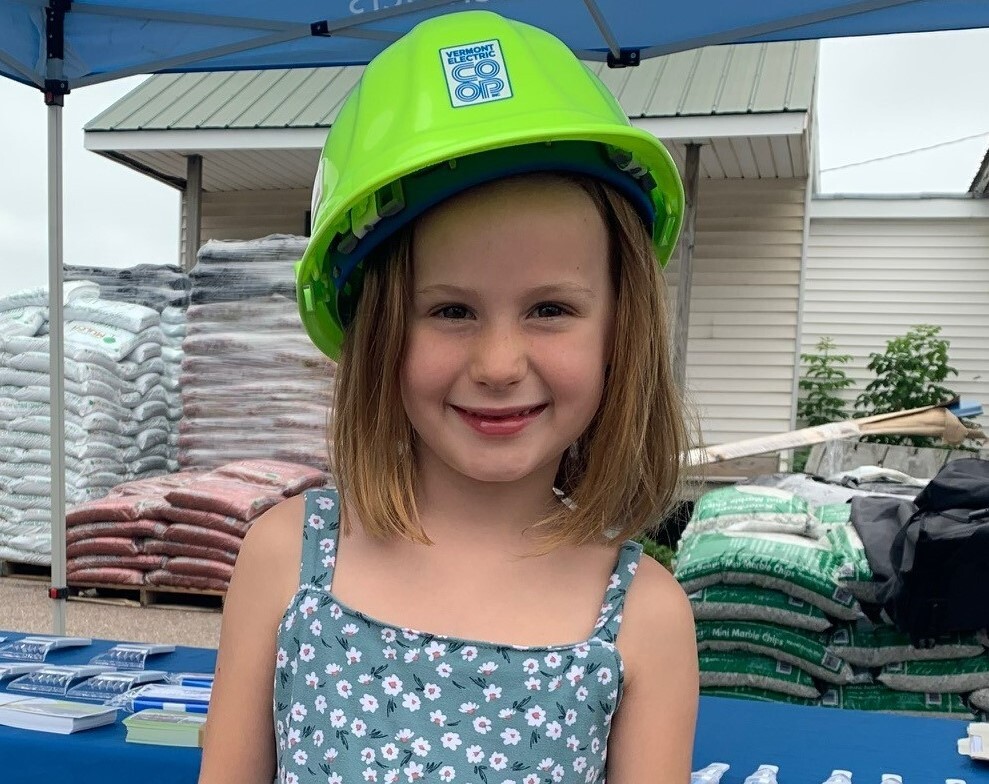 Johnson, VT- Briefings on energy innovation, cybersecurity, and power reliability will be among the highlights of VEC's 2023 Annual Meeting taking place May 13 at Jay Peak Resort.
Members who attend will enjoy a complimentary breakfast and giveaways. They'll also have the chance to win great prizes, including a cordless chainsaw courtesy of the Pick & Shovel in Newport, gift cards and certificates to local and national chain stores, and more.
"VEC is member-owned – and that's why annual meeting is so wonderful," said VEC Chief Executive Officer Rebecca Towne. "It's a key opportunity for our members – our co-op community – to get together, hear what's new and express their opinions about the co-op's direction," she said.
Two electric Ford F150 Lightning pickup trucks will be on display, and the owners will be available to informally discuss the vehicles' features and how they operate in Vermont conditions.
The meeting will also include an updates from VEC leaders and a robust Q&A session.
Also, at the meeting the results of the Board of Directors election will be announced.
The event starts at 8 am with breakfast and VEC table displays showcasing a range of VEC programs. The formal part of the meeting runs from 9:30 to about 11.
Find out more about the meeting and the candidates who are running for board seats here: https://vermontelectric.coop/annual-meeting
Remote viewing of the meeting will also be available at www.vermontelectric.coop.