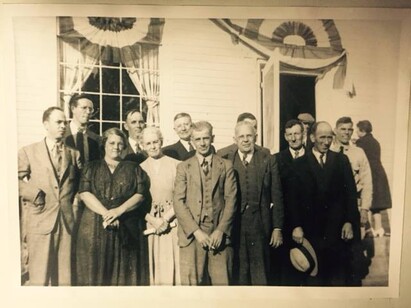 VEC was established in 1938 by farmers in the town of Eden with the goal of bringing electricity to rural Vermonters who had been bypassed by investor-owned utilities. Early on, VEC extended service into Chittenden and Franklin counties and from 1940 through 1960, VEC service territory continued to expand in northern Vermont through the construction of new lines and the acquisition of small private companies.
In 1969, VEC expanded its territory into southern Vermont through a merger with Halifax Electric Cooperative, and in 1970, VEC acquired the International Electric Company serving the Derby Line area along the Canadian border. VEC more than doubled its membership in 2004 with the acquisition of Citizens Communications Company's Vermont Electric Division.
Two years later, recognizing that members in the Southern District could be more efficiently served by another distribution utility already serving much of this territory, VEC sold its Southern District in Windham and Windsor counties to Central Vermont Public Service (CVPS). This district served approximately 2,770 members, including twelve members in three towns in Massachusetts on the Vermont border. VEC sold service to those members to the Western Massachusetts Electric Company (WMECO).